We have plenty of spots left in our free workshop in Geelong on Monday https://t.co/8IKGv8NF6a #innovation #ag #food #startup #agtech #foodtech #geelong
We are currently seeking to appoint two new board members who have a passion for innovation in the food and/or agriculture sector. For further information click below:
We are kicking off our FREE, 6 week ONLINE pre-accelerator program this week. If you are have a new product idea (or know someone who does), please join us to learn how to use tools and techniques for designing solutions for your idea. https://t.co/GJPElI4M90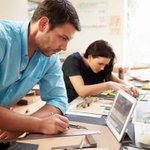 Enrolments now open for our free, online, 6-week Pre-accelerator Program https://t.co/GJPElI4M90 starting Nov 18. Learn the tools and techniques pioneered by IDEO for creative problem solving to design solutions for the food and fibre value chain #AgTech #FoodTech #FoodInnovation
Load More...